A wide range of solutions for personal and commercial vehicle tracking and Fleet Management System for all types of LTV, HTV, SUV, car, van, bike, scooter, rickshaw and trucks with PTA approved and branded devices

Giving you online full control for vehicle tracking system & surveillance IoT services. Live view on map, trips history with routes, remotely engine kill & resume control, rough driving sensors, instant app & SMS alerts

Awesome features at very affordable prices with best eTracker packages having different set of facilities & unique functions with lowest annual service charges. Choose most suitable package as per your needs

Tell us your requirements and we will provide you the best solution. Discount on fleet bulk orders and option to have customized package with desired set of features. You can call email or WhatsApp us 24x7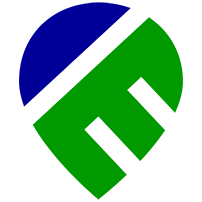 Now you do not need to contact the call center of the companies for unlocking your own vehicle before travelling anywhere
We give you full fledge access to online track and control your vehicle yourself anytime anywhere without any dependency on anyone
Monitor & control the driving style behavior of drivers constantly with help of rough driving sensors alerts for hard braking, accelerator, corner drifting & monitoring voices in car
You will get these alerts on the web, sms and app instantly so you can take necessary actions at the right time to prevent any kind of accident, tragedy or loss
Manage your fleet efficiently, increase productivity and reduce overall costs by identifying the actual factors and issues which are causing delays in trips, requiring high maintenance repairing of vehicle or damaging of goods. View driver's performance and behavior with detailed routes of past trips drawn on maps with extreme levels of details like location position, speed, distance covered, engine hours and status of vehicle at each point of time during the whole trip
Track your vehicles on map with our branded GPS Vehicle Tracking System. View live location, trips history, advance rough driving sensor alerts, instant push notification alerts, monitor and control your engine online anytime anywhere with our mobile apps. Awesome features at very affordable price packages
We have reduced significant costs and overheads with the help of E-Tracking fleet management system by identifying factors which are affecting performance of drivers, Thumbs up!
Excellent Services at very affordable price packages, highly recommended
I really like the sensor alerts of rough driving, now at least I've peace of mind that how my kids are driving safely and can prevent any reckless driving behavior and accidents, I really 100% recommend it to all parents
Love the live view and trips route reports on map. It helps a lot in calculating drivers salary and other expenses.
Zabardast services hain. Mery business me live location and engine control matter krta hy jiski full access mery pass hi hy, banda tension free rehta hy.
Excellent services, unique features and cooperative staff 👍🏻 Highly recommended
This is the 4th company we are using for our vehicles. Now we are satisfied, because comparatively they have much more advanced, fast, economical and reliable systems than other tracking companies in Pakistan
Bohat aalaa yar, skoon hy bhai ab calls se chutkara, family walay bhi easily dekh skty hain gari iss time kis location pe hai
Free home doorstep installation service at your place is also available on booking and terms will be applicable
Behtreen sastay packages zabardast features k sath. Apny mobile se rakhein nazar har safar per kabhi bhi kahin bhi. Live view, history, online engine control k sath sath alerts aur boht si sahuliyaat
Fill the form below if you need any further information – OR – you can contact directly via these messenger apps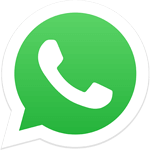 You can chat with us on WhatsApp messenger
Just click the above icon to start a conversation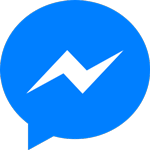 You can chat with us on Facebook Messenger
Just click the above icon to start a conversation