E-Tracking Solutions is proud to launch a new innovative service for its users. We always try to come up with unique, creative and cutting edge technological solutions for problems faced by public. Since last few years across all telecom mobile networks in Pakistan, there is an ongoing issue of connection problems and late delivery of SMS messages which is faced by whole Pakistan and which is obviously beyond the control of any user or company as we all are bound to be dependent on the already existing telecom network operators. So in order to overcome the problem of getting the SMS for important alerts and notification of your vehicle, we have launched "Automated Robot Voice Call Alert System" , it is a service which will enable user to opt-in for this service so they can get an automated voice call on their mobile number in real time as the event happened or an alert is generated for their vehicle. SMS service will also be activated and functional parallel to this new system but the voice call is much more effective and efficient because it has an instant response without any network queue issues or late delivery problems.
New and existing users of E-Tracking , both can contact sales team to activate this addon service on their desired standard packages and accounts, team will confirm the total charges based on your desired type and number of alerts which you want to opt-in for your vehicle. The add-on charges for this automated robo-call alert service will be on yearly basis which will be paid annually along with the selected tracking package annual service renewal charges.
Take necessary action in time
Giving you full control for tracking and surveillance services
Experience the most innovative and life saving features
Available Alerts For Automated Robot Call
Simple & Fair Pricing Model
Pay only for those alerts which you really need and matters to you the most
Automated Robot Call Alert Service = Rs.2,000 per Alert
Fill the form below if you want need any further information – OR – you can contact directly via these messenger apps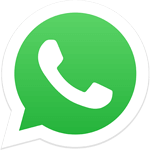 You can chat with us on WhatsApp messenger. Just click the WhatsApp icon to start a conversation.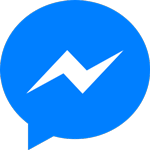 You can chat with us on Facebook messenger. Just click Messenger icon to start a conversation.