E-Tracking Solutions offers you a wide range of tracking services which suits you best. The tracking system is nowadays a basic necessity in Pakistan but there are several dealerships of cars in Pakistan who do not allow any third party / aftermarket accessories including tracking devices, LCDs and even the basic interior lighting or decoration items. So in order to avoid the warranty void issue, we have introduced the plug and play tracker series in which you can easily plug-in the tracking device into the OBD port of your car or the custom made port or plug in case of other vehicles. It does not require any installation and hence no original wiring of the car is cutoff or tampered, all you need is to plug it and it will start working hence the warranty remains intact and dealership of your car creates no issue.
Note: Some features are dependent on the vehicle type & compatibility with the car so all features may not be compatible with your car so it needs to be tested first.
Take necessary action in time
Giving you full control for tracking and surveillance services
Experience the most innovative and life saving features
Free home doorstep installation service at your place is also available on booking and terms will be applicable
We have reduced significant costs and overheads with the help of E-Tracking fleet management system by identifying factors which are affecting performance of drivers, Thumbs up!
Excellent Services at very affordable price packages, highly recommended
I really like the sensor alerts of rough driving, now at least I've peace of mind that how my kids are driving safely and can prevent any reckless driving behavior and accidents, I really 100% recommend it to all parents
Love the live view and trips route reports on map. It helps a lot in calculating drivers salary and other expenses.
Zabardast services hain. Mery business me live location and engine control matter krta hy jiski full access mery pass hi hy, banda tension free rehta hy.
Excellent services, unique features and cooperative staff 👍🏻 Highly recommended
This is the 4th company we are using for our vehicles. Now we are satisfied, because comparatively they have much more advanced, fast, economical and reliable systems than other tracking companies in Pakistan
Bohat aalaa yar, skoon hy bhai ab calls se chutkara, family walay bhi easily dekh skty hain gari iss time kis location pe hai
Fill the form below if you need any further information – OR – you can contact directly via these messenger apps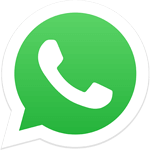 You can chat with us on WhatsApp messenger
Just click the above icon to start a conversation